---
Caveat
A caveat prevents registration of other interests on Title. (A Purchaser's Caveat automatically lapses when the Transfer into their name is registered).
---
Certificate of Title
The Certificate of Title is issued by the Registrar of Titles. It contains a unique Volume and Folio number that identify it and states who owns the land. Titles are now largely electronic in Victoria.
---
Client Authorisation Form
This form authorises a conveyancer or lawyer to act as their client's agent and to sign conveyancing transactions on their client's behalf. The form must be signed before settlement.
---
Contract of Sale
This is a written contract between the Buyer and Seller. It contains the main terms such as: the property address, the purchase price, relevant dates and the names of the Buyer and Seller.
The Contract of Sale can include special conditions that the purchaser specifically requests. These may include: a finance clause, a requirement for a building inspection report or a pest inspection report.
---
Conveyancing
Conveyancing is the transfer of legal ownership of a property from one person to another.
---
Cooling Off Period
A buyer may have the right to change their mind – "cool off" – for a short period of time.
If a buyer intends to cool off, he/she must provide written notice of his/her intention to do so within three (3) clear business days from the date the contract is signed. There are exceptions to this right which are listed on the front page of the contract. Buying at auction is a key exception.
---
Covenant
A covenant may be lodged by the original owner on a title and usually requires the land to be used in a particular way. For example, a covenant may require that only a single-story dwelling may be built, or that all buildings must be built of brick or brick veneer, etc.
---
Deposit
Usually 10% of the purchase price and paid when the Contract is signed.
---
Disbursements
Disbursements are costs that incurred in paying a third party for goods or services used to help with the conveyancing.
In a conveyancing transaction, the costs of conducting searches for information about the property are the most common disbursements. These may include: a title search, proposals for roads, rate certificates and any recent building permits.
---
Discharge of Mortgage
If you are selling and have a mortgage, we contact your lender and liaise with them to have the mortgage paid out at settlement.
---
Duties Online
Duties Online is a State Revenue Office system enabling registered users to:
Calculate the duty payable for a land transfer or declaration of trust;
Complete a Digital Duties Form; and
Apply for a refund of duty for an overpayment.
---
Easement
An easement is an area or strip of land on a property that is used by someone other than the landowner. It will be shown on your title and may be inside your property boundary. It is normally used for drainage, sewerage or electrical wiring. You are normally not allowed to build over easements but you can apply to the relevant authority to gain approval for any building works.
---
Encumbrance
A restriction or limitation on the Certificate of Title which may or may not be able to be removed. Encumbrances include: mortgages, charges, easements and covenants.
---
Finance Approval
If the Contract of Sale is subject to finance, every effort must be made by the purchaser to ensure that finance approval is obtained by the specified date.
---
Mortgage
The document which is registered against the Certificate of Title where you grant to a Lender security over the property for a loan(s).
---
Mortgage Broker
Also known as a Lender or Financier.
---
Mortgagee
The person(s) giving a mortgage in favour of a Lender – called the mortgagor.
---
Plan of Subdivision
A plan of subdivision allows an applicant to divide land into two or more new parcels of land that can be sold separately.
---
Registered Proprietor
The name/s listed on the property's Certificate of Title are the registered owners or registered proprietors.
---
Section 32 Statement
Prior to a contract of sale being signed, a Section 32 Statement or Vendor's Statement must be provided to a potential buyer.
A Section 32 contains detailed information on: council rates, charges affecting the property, the location of any easements, zoning, restrictions and any building approvals given over the past seven years.
---
Settlement
Settlements happen electronically in Victoria. Vendors receive cleared funds at/shortly after settlement and purchasers are registered on Title immediately.
First Class Legal has been at the forefront of electronic settlements since inception. We have settled electronically thousands of times.
---
Stamp Duty
The State Government charges stamp duty whenever you purchase a property.  For the amount you will need to pay, see www.sro.vic.gov.au
---
Statement of Adjustments
A Statement of Adjustments is prepared before settlement to ensure that the vendor pays their local Council rates and water rates and Land Tax (if applicable) to settlement date, with the purchaser paying from settlement date until the next charging period.
---
Unconditional
When all the conditions of the Contract have been satisfied, the Contract becomes unconditional ie binding on all parties.
---
Vendor
The Seller of the property.
---
Vendor's Obligations
Prior to a Contract of Sale being signed by a purchaser, the seller must provide the buyer with a Vendor's Statement (also known as a Section 32 Statement). This document provides the buyer with certain information about the property such as: the zoning, services and rates. Please note a contract signed without first providing a Vendor's Statement is voidable by the buyer.
---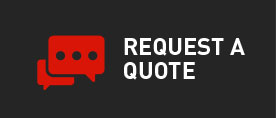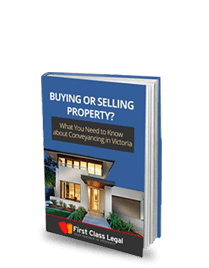 Please subscribe to our quarterly newsletter, and you'll receive even more FREE conveyancing advice!
The download link will be sent to the email address you specify below.
First Class Legal ensure your personal details are not provided to any third-parties. Please refer to our Privacy Policy and Disclaimer for further details.
First Class Legal ensure your personal details are not provided to any third-parties. Please refer to our Privacy Policy and Disclaimer for further details.